Paul Breckell, Chief Executive of Action on Hearing Loss, tells us about its journey to save a range of important services for people confronting deafness and hearing loss in the UK.
"When essential services were threatened in Westgate-on-Sea after previous owners, the John Townsend Trust, went into administration in December 2015, we knew we had to do what we could to try and save them. Many people rely on these registered care, outreach, day and supported living services locally and their loss would have been keenly felt, especially amongst those vulnerable young adults for whom the supported living facilities were home.
"After discussions between concerned families and the administrator that had been running the services, Action on Hearing Loss stepped in to offer our help and support. In the end, the only viable way to save these services was to buy them and, whilst this was something we wanted to make happen, the financial implications were quite large.
"We asked Charity Bank to help through the provision of a loan as we wanted to act quickly against a tight timetable and to work with a bank that understood and specialised in the charity sector.
"We're so grateful that Charity Bank was able to fund the transfer of services with additional support from Big Society Capital. Without this backing, the services would absolutely have closed as there was no other alternative.
"Although it's been a complex process taking over the services, it's all been completely worthwhile. We've recently had two of the three supported living residences inspected by the CQC (Care Quality Commission) and they've been given a Good rating, which is testament to how far they've come in these 10 short months since we took over.
"We're incredibly proud to have been able to save these vital services in Westgate-on-Sea. Ultimately, it's about the difference we could make to the lives of these vulnerable young people confronting deafness and hearing loss. That's what it's all about and, without Charity Bank, we wouldn't have been able to make it happen."
"Without this backing, the services would absolutely have closed…"

Paul Breckell, Chief Executive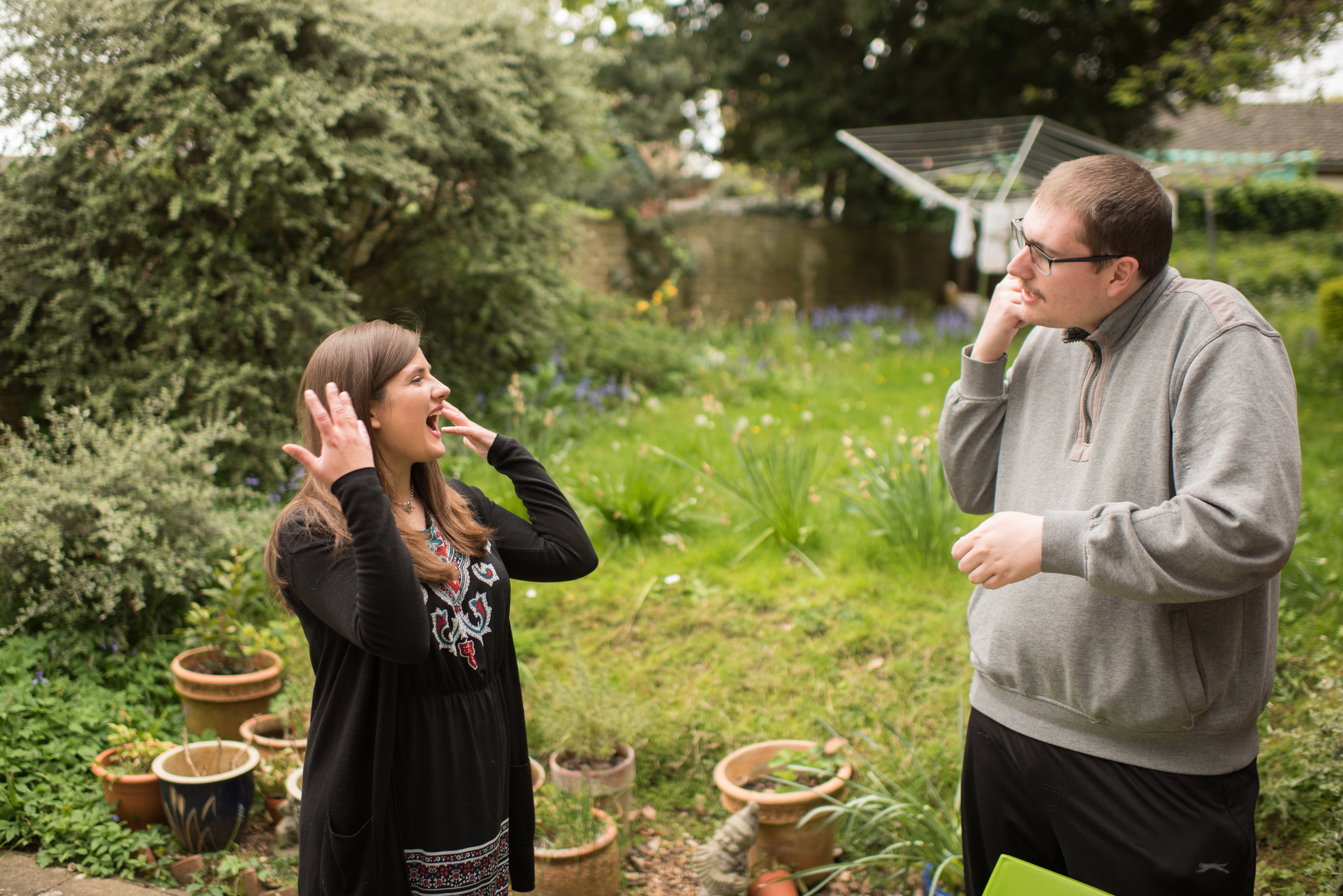 Jessica Park, 24, has been living in St. Christopher's supported living residency since September 2014. Her parents moved to Margate from Brighton specifically to give Jessica access to these specialised services.
"I like living at St. Christopher's in my own flat. It gives me independence, a place I can call home where I feel safe and supported. Through living here, I am given support and help to be able to go to college, work at the RSPCA, manage my money and live in a clean, comfortable environment.
"On a typical day, I get up and make my own breakfast then I travel to college by myself. When I get home, I'm given help to make a meal and to get to one of my evening activities, like going to exercise classes or spending time with my friends from the local community.
"When I found out that St. Christopher's might have to close, I felt very scared and worried that I might lose my home and my friends. I was so happy when I heard that Action on Hearing Loss was able to take it over and that we could keep living here."
"Charity Bank was not only really easy to work with but also had the values of our sector at heart."

Paul Breckell, Chief Executive