Homes for Good CIC founder Susan Aktemel has won the Social Microentrepreneur Award at the Citi Microentrepreneurship Awards.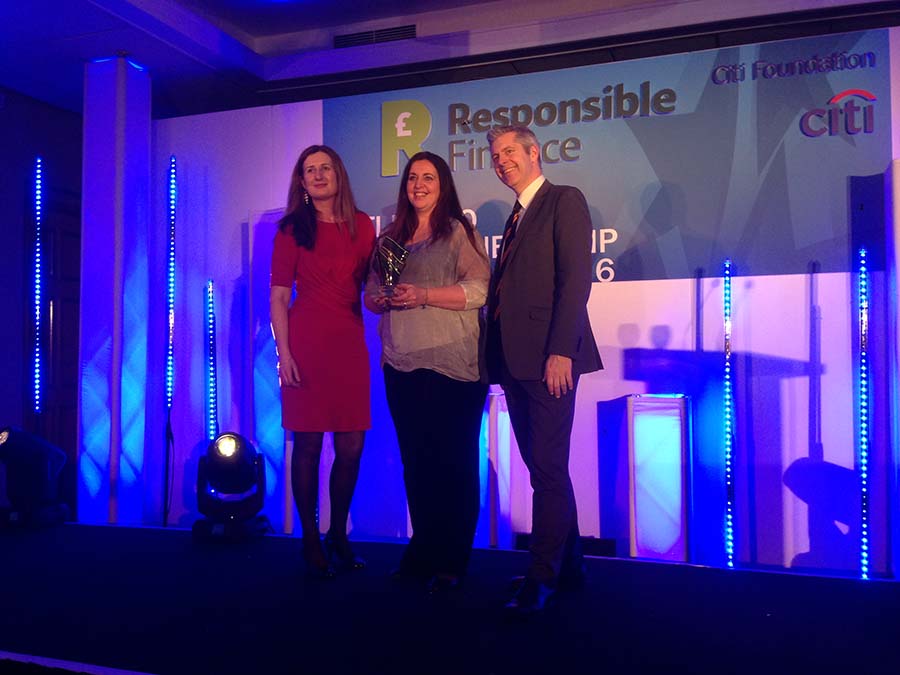 Held at the Responsible Finance Conference on 8th March 2016, the win acknowledges the ground-breaking work Susan has done within the Scottish housing market.
Launched in 2005, the Citi Microentrepreneurship Awards celebrate microentrepreneurs and microfinance institutions, with prizes now covering nine separate categories. The Social Entrepreneur Award recognises "an outstanding social entrepreneur with a clear social or environmental mission who has benefited from the support of a responsible finance provider". Charity Bank is delighted to have nominated Susan and supported Homes for Good through its loans.
Homes for Good CIC is the first letting agency in Scotland to specialise in letting homes to people on low incomes. It helps people manage and maintain successful tenancies by offering budgeting advice, financial planning and employability assistance and, in this way, helps to encourage more landlords to let properties to people on benefits and low incomes.
Its sister company, Homes for Good Investments, acquires run-down properties and transforms them into homes to be let by Homes for Good CIC. Thanks to loan finance from Charity Bank and social investment from Impact Ventures UK, Homes for Good Investments will be able to create a pipeline of 120 properties for rental through Homes for Good CIC. It is estimated that this will benefit 480 people in Scotland over the next eight years.
Susan's work is on the frontline of a growing housing crisis in Scotland; 53% of occupied properties in Glasgow City currently fail the Scottish Housing Quality Standard[1]. On 30th June 2015, 10,666 households were in temporary accommodation in Scotland; 26% of these were in bed and breakfast hotels and hostels[2].
Susan's extensive understanding of the problems people face in accessing housing and 12 years of experience working with Glasgow letting agents enabled her to successfully build the first letting agency for people on low incomes. Homes for Good is now recognised in the industry as a model of best practice, and has plans to work with partners across the UK to replicate the model.
[1]Scottish House Condition Survey Local Authority Analysis 2011 – 2013

[2] Scottish Government, Quarterly temporary accommodation reference tables, September 2015