It can be difficult to access support if your child has additional needs. Ruby's Fund provides that support, and gives children the opportunity to play and learn, and family members the chance to socialise with their peers.
Social Problem
When a child has special educational needs and disabilities (SEND), parents can feel very isolated. Plus, support is often only available once a child has a formal SEND diagnosis, but getting that diagnosis can take years.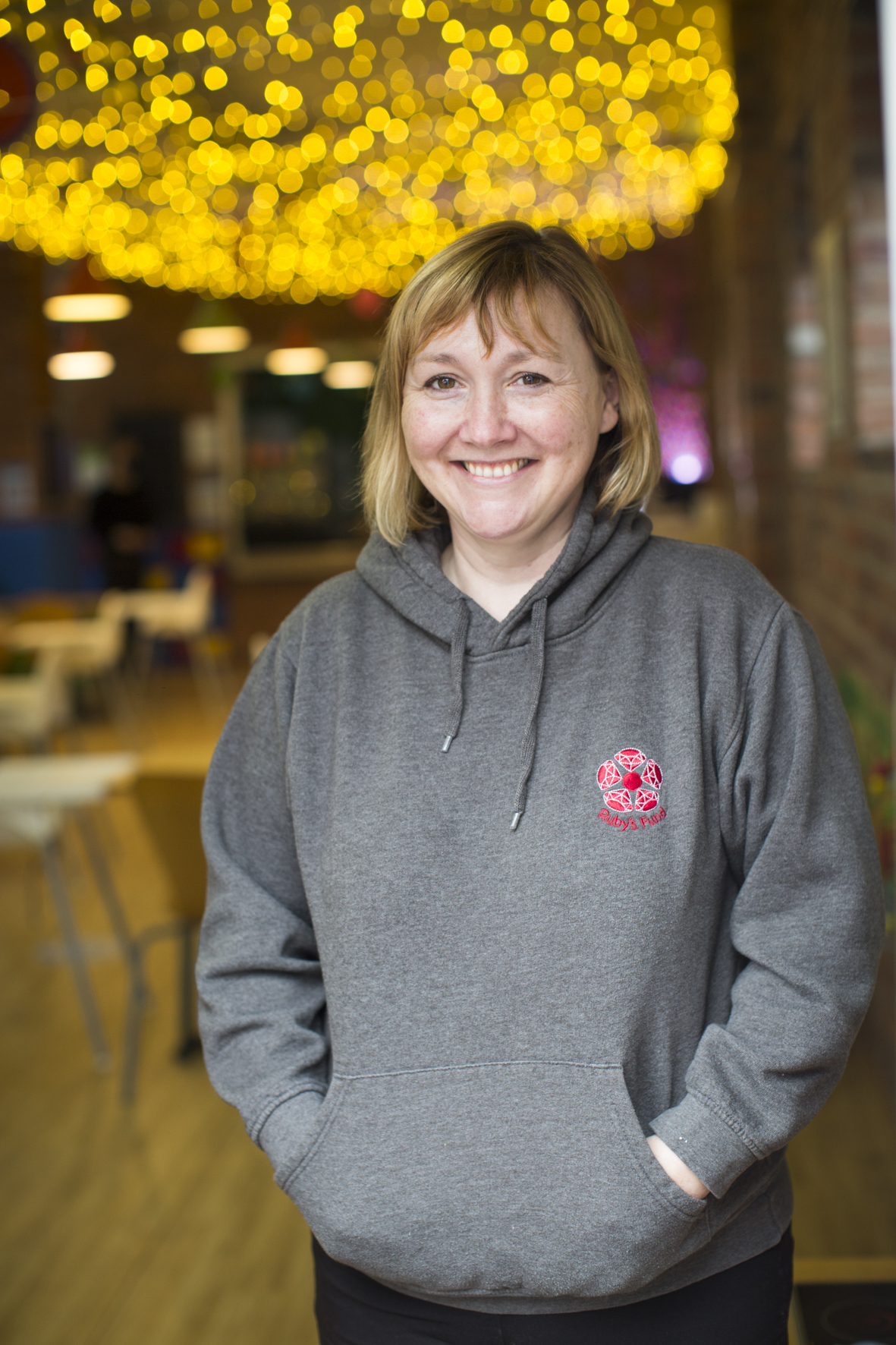 Solution
Back in 2008, Alison Parr was struggling to find support for her daughter Ruby, who has epilepsy, cognitive difficulties, speech delays and other additional needs. So, Alison launched Ruby's Fund. Today, the charity offers a range of support services to hundreds of families every year. Ruby's Fund focuses on children under eight, particularly those who aren't yet in education. Crucially, children don't need a formal SEND diagnosis to access this support. The charity also offers activities for the wider community, such as baby massage and maternal health classes. So, if parents do start to realise that their child may have additional needs, they're already familiar with Ruby's Fund and feel comfortable visiting the centre.
Loan
Ruby's Fund rented its building for several years. The centre had almost everything the charity needed, including offices, playrooms and a café. So, when the landlords told the charity they were going to sell the building, Alison was understandably very worried. The charity spoke to high-street banks and other financial organisations, but no one was prepared to offer them a loan. Fortunately, Ruby's Fund contacted Charity Bank and alongside grants and fundraising money, a £177,000 loan from Charity Bank meant that the charity could buy the centre.

Impact
Ruby's Fund can now continue its work, safe in the knowledge that it has a permanent home. The charity is also planning to install a lift to make the upstairs rooms more accessible, something it couldn't do while it was renting. Local families are offered a wide range of services, including sensory play, youth clubs, lunch clubs, short respite breaks and inclusive sessions where children of mixed abilities play together. While the children have fun, parents can socialise with each other, so they feel less isolated and can benefit from peer support.
"We genuinely didn't believe that buying the property was achievable because we spoke to numerous people – financial advisors, companies, high-street banks and so on – and kept getting flat 'no's straight off. There were quite a few sleepless nights. But Charity Bank worked really closely with us to strengthen our application before it went to the underwriters. They were with us every step of the way."

Megan Morris, Finance Manager at Ruby's Fund
"Before we were told about Ruby's Fund, we were very lonely as we didn't know anyone else who had a child with special needs. We rarely left the house, as we struggled to find places where Max could cope and we wouldn't feel like we didn't fit in. Ruby's Fund has changed our lives – we are all so much happier now that we have a place to go to socialise with other parents who truly understand us."

Jazz, whose child has special educational needs
About Charity Bank
Charity Bank is the loans and savings bank owned by and committed to supporting the social sector. Since 2002, we have used our savers' money to make more than 1,000 loans totalling over £350m to housing, education, social care, community and other social purpose organisations.
Nothing in this article constitutes an invitation to engage in investment activity nor is it advice or a recommendation and professional advice should be taken before any course of action is pursued.